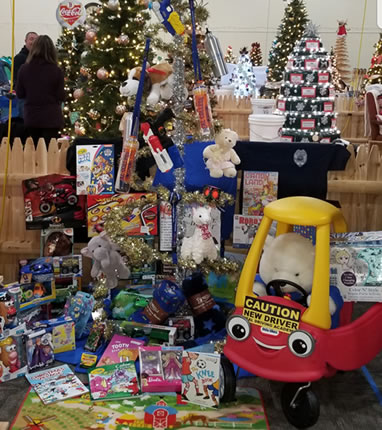 Beal College and Beal Driving Academy are once again sponsoring Annah Shrine's 8th Annual 'Feztival of Trees'.
Fully decorated trees are donated by organizations and businesses which are displayed throughout the event which runs from November 21 through December 1. The public is invited to come and see this extravaganza of trees, as well as some special displays benefiting the Christmas Theme.
Raffle tickets will be available for sale so that the viewers may enter their tickets in the hopes of winning a beautiful tree. Each tree's winner gets to take it home, fully decorated and all ready for the holidays.
1404 Broadway Bangor, ME
Admission: Adults $2.00 — Children under 12 Free
Tree Tickets are just .50 cents each
Cafe and Dining Room available for snacks, lunches & refreshments
Hand Decorated Wreaths For Sale — $25
ATM on site.
OPEN TO THE PUBLIC
Santa will be available for photos (cost by donation) throughout the entire Feztival!