Transfer Students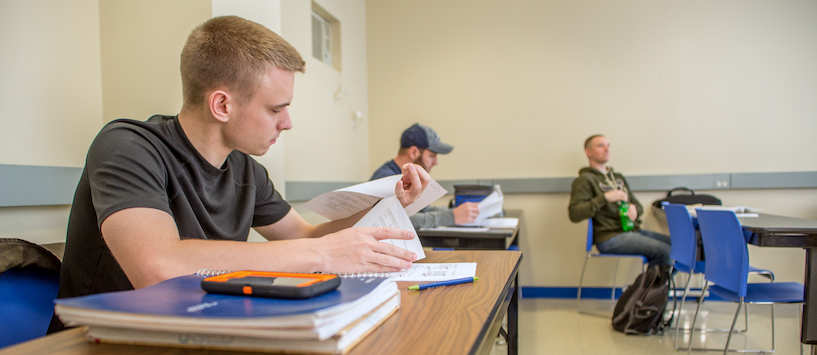 Transfer and Articulation Agreements Make Your Education Work For You
You may be looking to transfer to Beal University from a technical institute or from another university. Learn more about transferring to or from Beal University and the different articulation agreements that we honor.
Transferring to Beal University
Beal University may grant credit for previous training from another school. Students applying for advanced credit because of previous training will be evaluated by our admissions department. The student will also have to submit an official transcript from their previous school documenting their hours and grades.
Any student who wants to submit transcripts from a foreign country for consideration of credit transfer is required to provide a translation of those transcripts performed by a certified academic translator.
Former Vista College Student? Transfer Your Credits to Beal University
Beal University is providing an opportunity for Vista College students, displaced by the recent closure of Vista College, to transfer to Beal University's Online Programs.
Beal University has been named a school by the Accrediting Commission of Careers Schools and Colleges (ACCSC) and Texas Higher education Coordinating Board as a providing pathway crosswalk of courses, by program, to enable students to transfer credits earned at Vista College to Beal University. 
Beal has extensive experience, resources, and support services to provide to all Vista College students with their transition. In addition, students who had enrolled but had not yet started their course of study at Vista College, and students who are on leave of absence are also entitled to begin classes or re-enroll in Beal University.
Get More Info!
Transferring from Beal University
Put your coursework to work for you! If you are planning on transferring from Beal University to another educational provider, we hold transfer agreements with Maine colleges and universities. All transcripts will be reviewed on an individual basis to assess transferability.
We have transfer agreements with the following colleges and universities:
Husson University
Saint Joseph's College
Thomas College
Articulation Agreements with Maine High School and Technical Centers
Credit may be awarded to qualified applicants for all or some courses that they have completed. For more information, please contact the Beal University Admissions Office.
Beal University holds articulation agreements with the following Maine high school technical centers:
Capital Area Technical Center
Caribou Technical Center
Hancock County Technical Center
Mid-Coast School of Technology
Tri-County Technical Center
United Technologies Center
Waldo County Technical Center
Is Beal University Right for You? Get More Info…
If you're interested in learning more about Beal University and exploring whether we have the right career path for you, fill out the form on this page to receive more information.
For immediate questions, call 207-307-3900