Get the Skills to Become a Business Professional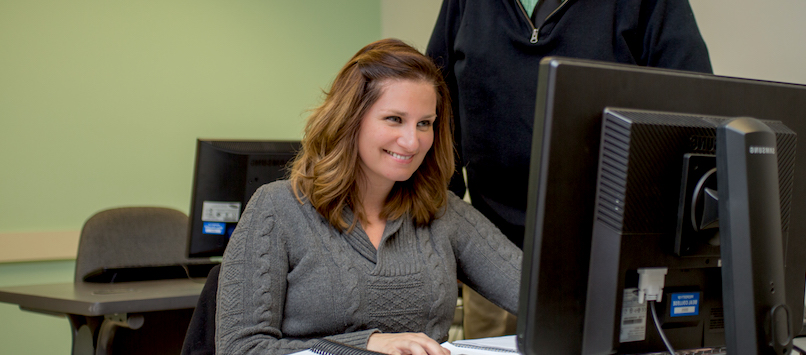 Business Professional Programs in Bangor, Maine
Beal University was originally a business-focused school, founded by Miss Mary Beal and partners in 1891. Known initially as Bangor Business College, the school taught banking, finance, accounting, business arithmetic, penmanship, business writing, commercial law, shorthand, and typewriting.
By the time the school – then called Beal Business College – celebrated its 50th anniversary in 1941, it offered 2-year degree programs. In 1968, Beal College was authorized to grant Associate Degrees of Science, and in 1970 it was accredited as a junior college of business by the Accreditation Commission for Business Schools in Washington, D.C.
A History of Business Training
As the University grew, Beal expanded its program offerings, seeking to fill employment gaps within the Bangor community and beyond. Beal University now provides healthcare, trades, criminal justice, counseling, and IT programs in addition to business courses.
At Beal, we never have never forgotten our business beginnings, and we are proud to be continuously achieving Miss Mary Beal's vision of producing adept business students. And you could be the next one!
Accounting

Accounting is one of the most solid careers in terms of employability and stability, and also in terms of consistent growth. Selecting any program of study is not easy with the constantly changing professional environment, but having an Accounting Associate Degree from Beal University lets you know that your education will be current when you enter the workforce. Learn more.

Human Resources

During the business-focused Human Resource Management Associate Degree program, you'll get application-oriented training in many aspects of Human Resource Management, such as accounting and payroll, employee benefits, employment law, management communications, principles of marketing, ethics in business and more. All this to thoroughly prepare you for when you enter the workforce. Learn more.

Business

The Business programs will provide you with the knowledge and skills you need to start a rewarding business career. You can choose between the Associate's or Bachelor's Degree program. You will learn a variety of important business topics, including accounting, marketing, economics, finance, business law, and healthcare management. You will feel fully prepared to enter the workforce as a business professional and start a career in a short period of time. Learn more.
Is a Professional Business Career Right for You? Get More Info…
If you're interested in learning more about Beal University and exploring whether we have the right career path for you, fill out the form on this page to receive more information.
For immediate questions, call 207-307-3900