Auction, raffle, and bake sale to be held at Beal campus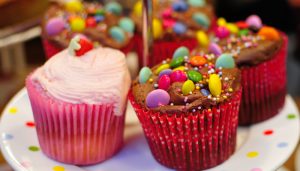 Bangor Daily News – On May 30, from 11am to 6pm, Beal College will host a fundraiser auction, raffle, and bake sale that will benefit the family of Maine State Police Detective Benjamin Campbell, who was killed in the line of duty on April 3. The event is spearheaded by Nursing student Jessica Murry and Beal staff and also supported by other students in the Nursing, Medical Assisting and Substance Abuse Counseling programs. From pecan pie and whoop pies to scrumptious dark chocolate deep dish brownies, staff and students are sure to have something to satisfy the most discerning sweet tooth!
The auction runs from 5pm to 6pm and among the items to be auctioned off are a pair of tickets to a Bryan Adams concert on the Bangor Waterfront, generously donated by Star 97.7, two Alabama concert tickets donated by Beal Welding instructor Chuck Coburn and Bar Harbor Whale Watch tickets from Blueberry Broadcasting.
Attendees can also place bids for sports memorabilia donated by Ralph Backman. Gift cards to Frank's Bake Shop, Lougee and Frederick's, and Moe's BBQ, will also be available, along with a catered picnic for 20 people, valued at $220, offered by Moe's. The dessert auction will feature cakes, blueberry pie, and cheesecake.
The fundraising event will include a bake sale as well as a quilt raffle. There will also be collections for donations around the Beal campus.
All are welcome to attend for part or all of the events, or to make a donation. Please contact Jessica or Jeff at [email protected] for more information.