Learn how the Beal team can help you get started with a new career
Beal College's mission involves positioning its students for excellence in their career endeavors. While much of that preparation occurs in the classroom, Beal also offers a robust Career Services program to help link students with job success.
Robin Tardiff is Beal's director of Career Services. She shared some insights and advice during this interview with Paul England, an instructor and head of the Writing Lab at Beal.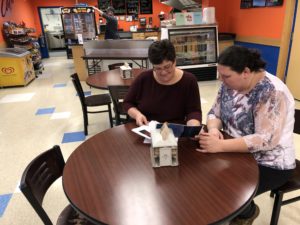 What does Career Services offer our students?
Career Services offers opportunity, networking, employment, and more.
I create an individualized employment plan to help you secure employment for now and in the future.
I begin with resumes, cover letters, and mock interviews, but at the end of the day it is about deciding where and how you apply the skills you have learned in college. It is about exploring your career options and setting both short-term and long-term goals to help you create the future you want
When should students get in touch with Career Services?
They can contact me anytime! I try to make myself available and will meet with students on their schedule.
I will connect with most students the very first mod that they are here. Be on the lookout for an email from me!
We will sit down several times throughout your schooling to set goals to help you get where you want to go.
As a graduate of Beal College you have access to Career Services forever!
But feel free to connect anytime. If you are interested in gaining a part time job either in or out of your field of study while you are in school, I can help!
Can you think of any notable success stories from students whom you have helped? (You don't need to name names!)
I have a student success story that stands out from every major, and they all stand out for a different reason…
Every major that is offered here at Beal College has job openings in the area. I believe that where there is a will, there is a way! It is about presenting yourself professionally and taking advantage of opportunities that are in front of you.
What do you see as the greatest need our students have that Career Services can help meet?
Our students have amazing stories, and they can accomplish anything they put their mind to. I see the greatest need of our student population is seeing themselves from the employer's perspective. Our students have so much to offer but often don't recognize that their life experience can be considered a "transferable skill." I think Career Services can help students believe in themselves and their skills to put them on a path to their next career!
What do you enjoy most about your role at Beal?
Without a doubt, the students! Each is unique, with their own successes, challenges, and potential. The students keep me motivated to keep moving forward!
How can students get in touch with Career Services?