foxnewsbangor.com
Written by Jodi Hersey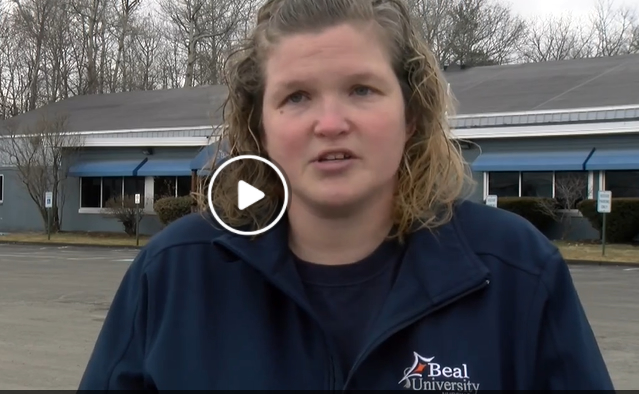 STATEWIDE — As women's history month comes to a close, we are choosing to share the story of a few brave Maine women who have decided to change what they do for a living. Both are teachers.
One has decided to leave the profession to pursue nursing school. The other is continuing to educate young minds while also serving as a local pastor.
Kristin Russell is headed back to school. The 35-year-old mother of two has enjoyed her years as a special education teacher but says now is the time to pursue her passion. She is studying to become a nurse.
"I want to be able to give back to people. I want to help them feel cared for, whether it is the worst day of their life or happiest day," Russell said.
A year ago Russell suffered a stroke and since then she has decided to no longer put her dreams of nursing on hold.
"I still have a nurse I remember when my twins were born. It stuck out to me. I want to be that person," she said.
Nursing will be Russell's second act, something a person does later in life or after retirement.
Mysti Webber of Etna isn't giving up teaching kindergarten, but rather adding to her responsibilities by entering the ministry.
"I've been the pastor at the Dixmont United Methodist Church for four years now. Maybe I missed my calling earlier, I'm not sure, or maybe God needed more time to work on me," Webber said.
Working dual careers might be overwhelming to some, but not Webber. She said preaching and teaching is a win-win.
"I can't wait to get up on a Sunday morning. I work five days a week but then Sundays are an extra day to spend with grown-ups. I get my kid time but then I get my grown-up time, too," she said.
Both women said they have no regrets, that their life experiences have only enhanced their desire to follow what their hearts were telling them all along.
You don't want to dread going to work. You want to love what you are doing. Whether you are 19, 25, 35, or even 65, make that change.