By Evette Matthews, MSN, MBA, RN
nexojobs.com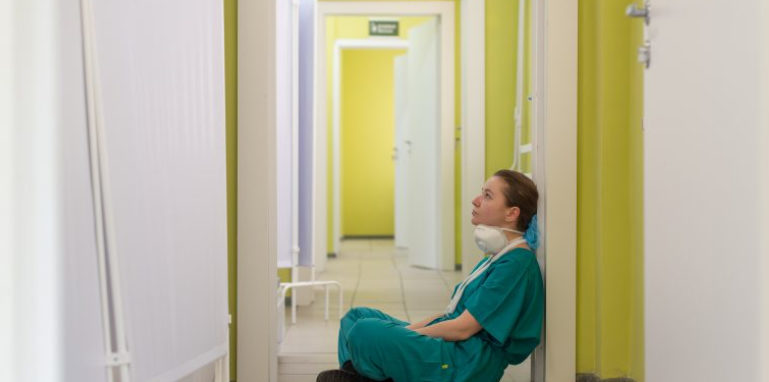 Having the education or a Bachelors in Nursing degree does not make you a Nurse. Nursing is a calling, it takes altruism, and robust nerves to work around nursing homes, hospice, hospitals, Oncology and Psychiatry centers. It takes some resilience to be able to come back to work every day, to a place filled with suffering, loss, death, tears and pain. This feeling is tenfold during a pandemic.
Nurses working double shifts and overtime are prone to medication errors, medical and surgical errors, and injuries. Is the Healthcare industry to blame for not having the Nursing Resource that's needed? The Government has done an awesome job of filling in the gaps of the Ventilators, N95s, masks, gowns through the Pandemic, but has perhaps failed to secure the most important resource required by the country, NURSES!
I was proud of how Governor Larry Hogan handled COVID testing shortage for Maryland and had 500,000 coronavirus testing kits flown into Maryland. I can only wish the Government has an airplane filled with Nurses ready to fly in, to curb the critical nursing shortage.
Leading newspapers, and the Boards of Nursing of all parts of the country are posting articles about Critical Nursing Shortage. There was already a global shortage of 6 million nurses pre-pandemic, and with more than 500,000 seasoned RNs anticipated to retire by 2022, the U.S. Bureau of Labor Statistics projects the need for 1.1 million new RNs for expansion and replacement of retirees, and to avoid a nursing shortage, with a projection of 3.3 million Registered Nurses required by 2030.
No healthcare provider wants patients to suffer, and hence are overpaying. They are shelling additional $10,000 to $20,000 as only sign on bonus and yet they barely have applicants. Despite being willing to pay upto $85-120/hour for a nurse through an agency, as compared to the average $28-35/hour, most nursing homes are finding it difficult to fill the gap and ensure adequate staffing. Paying an outrageous amount of money for nursing staff is soon going to drown small healthcare businesses like Nursing homes, Assisted Living, Home Health and Hospice centers.
In this COVID era where frustrated and overworked staff have left healthcare, there are immigrant Nurses that are willing to work and fill in this National shortage. There are licensed Nurses in the USA that cannot take up additional shifts or work due to Work Permit Constraints. There are Registered Nurses in various parts of the world that are looking for an opportunity to come to the USA and add to the workforce.
Nursing shortages are documented around the globe, and countries like the UK, Ireland and Canada have started creating an easy path for nurses around the world to be able to quickly gain Permanent Residency/Citizenship so that they can build a strong healthcare workforce. The UK went one step ahead when the parliamentary panel called on the government to offer British citizenship to all foreign healthcare workers, in recognition of their tireless work on the COVID-19 frontline of the country.
There was a bill that started when the pandemic began, to honor the Healthcare Heroes S.3599-A bill to enhance our Nation's nurse and physician workforce during the COVID-19 crisis by recapturing unused immigrant visas. This bill appears to be dead on arrival. There is no movement since mid 2020 despite 39 senate co-sponsors.
In response to the insufficient United States healthcare workers who are qualified and available, a bill was signed into law on May 11, 2005, which provides for 50,000 additional Green Cards for RNs, Physical therapists (PTs) and their spouses and children, the Government had introduced an Emergency Green Card for nurses and they got their Permanent Residency approved within a few months that effectively addressed the critical nursing shortage. We need to reinstate some of these Acts #ActNow
This is my appeal to the government for #GreenCardForNurses. The struggle is real.