Campus Life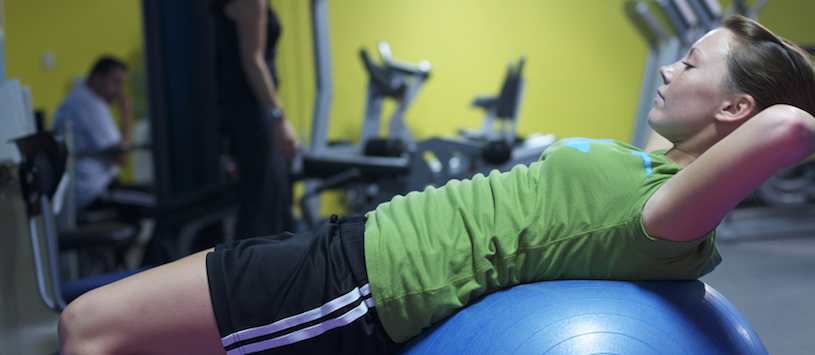 Access Student Services That Support Your Growth in Every Way
At Beal University, we want to help boost your all-around development. We do this by providing resources to help you keep your body healthy and your mind sharp. Student Services at Beal University are designed to support your educational goals and to support retention and persistence as you progress towards completing your program. Student Services include academic advising, career services, disability and special needs accommodation, peer tutoring, learning resources, library, bookstore, computer resources, café, and a fitness center.
Beal University Fitness and Wellness Center
The Fitness and Wellness Center has various pieces of equipment including treadmills, elliptical machines, and weight machines. Showers and changing rooms are also available. The Wellness Center is open to current students, faculty, and staff after an orientation from Wellness Center staff.
These are the FREE fitness classes for current students and employees:
Fitness classes are for beginners! You do not need to have prior experience – join anytime!
Zumba – Please check with our Front Desk staff for dates and times.
Beal Café
The Beal University Café offers a selection of freshly cooked foods, beverages, and snacks. The Cafe is centrally located on campus. It is open Monday through Thursday from 8:30 a.m. to 6:00 p.m.
Beal Bookstore and Library
You can find everything school-related that you need at the Beal Bookstore. Get new and used textbooks, school supplies and Beal University merchandise. Libraries contain a wealth of knowledge and ours is no different. You'll find many books relating to your coursework and more. Or use the Beal University Library as a peaceful study space.
Career Services
Jumpstart your career with the Career Services Office, which encourages career development through a number of workshops and other resources. They'll assist you in setting clear career goals and working to achieve them. The Career Services Office offers both one-on-one and group career counseling.
Computer Labs
Beal University has computer labs available for all students to use during non-class hours. Each student will be assigned a username and password that allows them to access the Beal University network. This access includes classroom and library computers, email, and the student portal. The computer labs are open Monday through Thursday from 8:00 a.m. to 9:00 p.m., and on Fridays from 8:00 a.m. to 4:00 p.m.
Academic Advising
Academic Advisors are always ready to sit with you to talk about your school and career. Advising is designed to help you adjust to university life, establish personal goals and prepare for successful business and professional activities. The advising can be in regard to academic programs as well as maintaining satisfactory progress. Beal University does not have personal counseling services on campus – all personal counseling, other than academic and placement advising, is on a referral-only basis to professionals in the community. Book an appointment and we'll be happy to discuss your university experience and career aspirations.
Free Peer Tutoring
Free peer tutoring assistance is available on campus to students desiring additional outside classroom instruction for most classes, such as math and English. Please check with instructors or the registrar regarding tutorial assistance and approval. Tutors are not allowed for students enrolled in a directed study course.
Student Groups
Certain courses have dedicated student-run study groups to help you succeed! Check out the following study groups:
Medical Assisting Group – The purpose of the Beal University Medical Assisting Student Group is to broaden the knowledge of Medical Assisting students and promote interest in the Medical Assisting profession and the American Association of Medical Assistants (AAMA). The Medical Assisting Group is not intended to function as a chapter, but instead as an addition to a chapter. The group will provide opportunities to exchange information with members of the medical community, explore career opportunities, develop leadership skills, render community service, and interact with Certified Medical Assistants. Interested in joining? Contact Sue Hawes.

Health Information Management Group – The mission of the Beal University Health Information Management Student Group is to effectively and inclusively discuss and communicate issues regarding curriculum, student activities, and professional development. The Health Information Management Student Group serves as a liaison between students, alumni, faculty and professional organizations. Get involved to get the most from your HIM education. In addition to deepening your learning, you'll develop team building abilities, enhance your effective communication skills, and advocate for your future. Interested in joining? Contact Sue Hawes. 
Addiction Counseling – The Addiction Counseling study group aims to help students with their academic achievement, as well as professional development. Join the group to discuss the curriculum, study and prepare for exams and projects, and network with students, faculty, and professionals in the Addiction Counseling field. If you're interested in joining contact Sue Polyot.
Is Beal University Right for You? Get More Info…
If you're interested in learning more about Beal University and exploring whether we have the right career path for you, fill out the form on this page to receive more information.
For immediate questions, call 207-307-3900