Get the Skills to Become an Information Technology Professional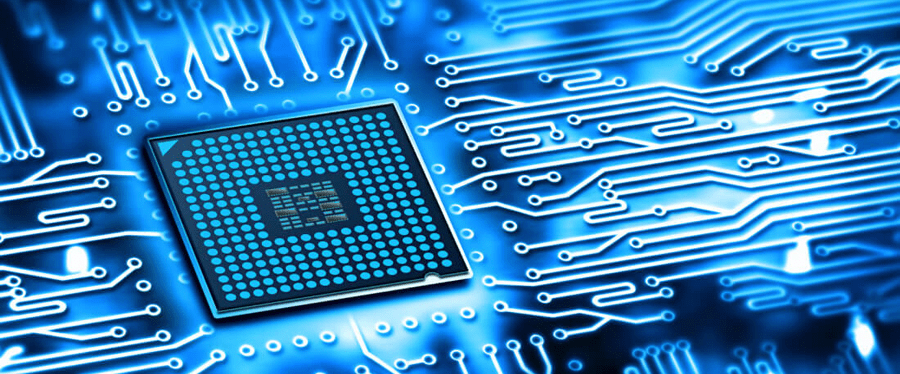 Information Technology Program in Bangor, Maine
With an Associate's Degree in Information Technology, you could work in almost any sector that you desire. The need for professionals with robust Information Technology backgrounds will continue to increase as businesses, government, schools, and other organizations seek new applications for computers and networks in the workplace.
In response to that need, Beal University offers an Information Technology Associate's Degree program to help you gain the specialized knowledge required to begin a career in tech.
As a student in the Information Technology Associate's Degree program, you'll get extensive practice using current technologies in the creation, organization, storage, analysis, evaluation, communication, and transmission of information. You'll learn technical knowledge about the structure of database systems, web and multimedia systems, and the design of information systems.
In an industry like Information Technology, hands-on knowledge is just as important as theory. You'll get that through team projects and a required externship that provides a capstone experience focusing on issues and technologies in the IT field.
The best way to see if Beal University is the right fit for you is to contact an admissions representative. Get more information on the Information Technology Associate's Degree program, class schedules, and financial aid options so that you can make an informed decision about your future. Get more info or Book a Tour.
Become Qualified in Information Technology
Our Information Technology Associate's Degree will equip you with the technical knowledge and capacity for critical thinking that you'll need for a career in Information Technology. Get highly desired skills in things like network planning and design, system administration, application development, website design, data management and more.
With flexible online and on-campus schedules, smaller class sizes, and accelerated programs, you will feel prepared and supported to pursue your career goals upon graduation.
While studying in the Information Technology Associate's Degree program, you'll take courses such as:
Introduction to Information Technology
Microsoft Client Operating Systems
Network Fundamentals
Linux Systems Administration
Routing and Switching Fundamentals
Windows Server and Active Directory Fundamentals
Virtualization Fundamentals
Database Fundamentals
Network Security
Introduction to Website Development
Web Application Development
Project Management
Online Class Delivery
All programs at Beal University are offered with hybrid learning options! At Beal, you can take many classes online from the comfort of your home. Distance learning fits your life schedule, letting you complete your courses stress-free. The first 4-6 months of your program can be completed online, so there's no need to put off your education. Hybrid and online learning options give you the peace of mind, flexibility, and support that you need to succeed!
Get Real-World Experience
Near the end of the Information Technology Associate's Degree program, you'll complete a 160-hour externship. This first-hand involvement lets you see what it's like to work in Information Technology. The externship experience will help you be assured in your abilities when you enter the Information Technology field.
Diverse Career Prospects
Acquiring an Associate's Degree in Information Technology broadens your career opportunities, setting you on the right path towards a rewarding career. According to the Bureau of Labour Statistics, there is an 11% projected job growth rate for Computer Support Specialists through 2026, which is above the national average for all other occupations. That means there is a high demand for trained IT specialists.
As an IT professional, you could work in a variety of sectors since there are so many industries that rely on IT Specialists to assist with computer networks or provide technical assistance directly to users. With an Information Technology Associate's Degree, you could hold positions such as:
Cabling Technician
Computer Support Specialist
Computer Systems Analyst
Database Administrator
Database Analyst
Network Administrator
Network Support Specialist
Help Desk Associate
Systems Administrator
Web Developer
Information Technology Professionals Are Needed to Fill Many Roles
After completion of the Information Technology Associate's Degree program, you'll have the skills to:
Install, configure, maintain, and upgrade personal computer systems hardware and software
Install, configure, navigate, and manage current client and server network operating systems
Use effective troubleshooting strategies and techniques and take appropriate corrective action against a variety of computer system hardware and software problems
Design and build effective websites
Define and describe the physical factors that affect data communications media
Select the most practical voice and data communications technologies for specific business applications from the many technologies available
Communicate appropriately with customers, coworkers, and the general public in a service-oriented industry
Develop and deliver training for system users
Is a Rewarding Career in Information Technology Right for You? Get More Info…
If you're interested in learning more about professional career training, fill out the form on this page to receive more information. A friendly Beal University Career Advisor can answer career questions, guide you to our virtual tour, and get you helpful financial aid information. Get the answers you need to discover the perfect career path for you.
For immediate questions, call 207-307-3900