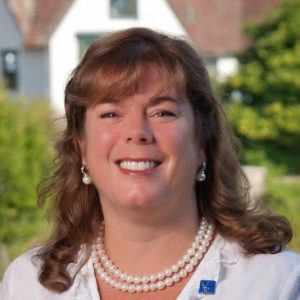 Dr. Colleen Koob has been a nurse for over 31 years. "I never wanted to be anything else," she said.  After a career in Massachusetts that included working as a school nurse and then as a pediatric nurse practitioner, she decided to move to Maine and get involved with educating future nurses. She has taught at all levels of nursing education, from Associate Degrees to the Doctoral level, and currently helms Beal College's new Nursing Program.
Students who complete the program will earn an Associate's Degree in Nursing and will be prepared to enter the growing field. The program offers several benefits, according to Dr. Koob: students can be completed in 20 months (or sooner, depending on the number of credits they currently carry), and there is an increasing need for new nurses in the area. "Nursing is such a diverse field," she said. "You can go so many different places, whether you want to be a nurse practitioner and provide care from a holistic perspective, or get into nursing education."
Dr. Koob enjoys watching students broaden their horizons, and begin thinking like nurses: "There's something about seeing a student get what I have always loved and always wanted to be.  And with a smaller school like Beal, I can wear many hats in order to help students be successful." 
When asked what advice she might have for someone considering the nursing field, Dr. Koob had this to say:
"I think many people think they can be a nurse: they have a very caring attitude and have taken care of a family member or a friend. To be a nurse, you have to be able to know and understand everything that our physician colleagues know and understand and then be able to care for that person or population. Having that knowledge is difficult."
In order to build up that knowledge base, the Nursing Program will provide plenty of opportunities for hands-on experience: 8 to 16 hours a week. Much of that time will be spent in Beal's new Nursing Lab, designed to give students the opportunity to practice what they learn in the classroom.
Dr. Koob also noted that Beal College will be working with other community resources, including a partnership with Eastern Maine Health that will allow students access to the latter's simulation equipment. "The partnerships that go into building a nursing program are paramount," she said.