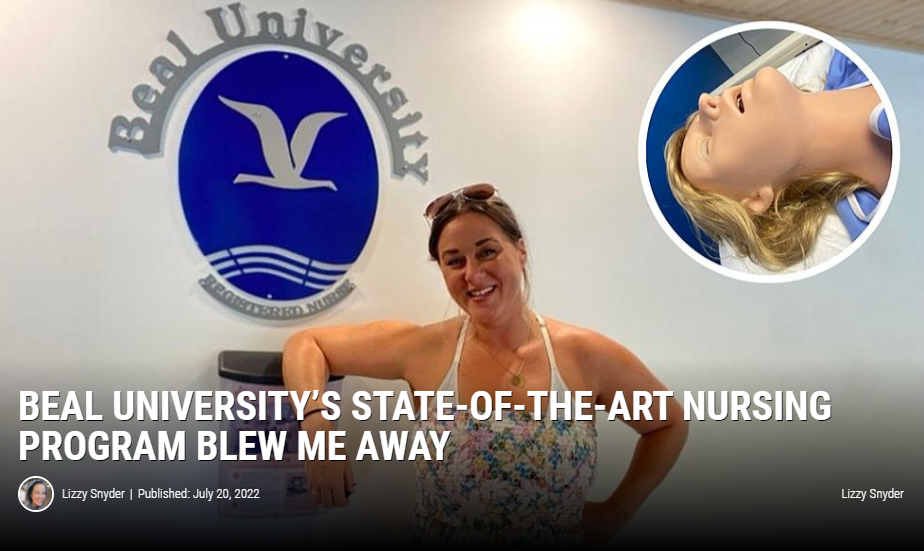 Yesterday, I was at a remote broadcast in Wilton at Beal University. They were giving tours of their new state-of-the-art simulation and nursing labs and I was absolutely blown away.
This particular campus has so much to offer. If I wasn't in radio, I would most definitely move over to nursing. This program is specifically for helping you become a Registered Nurse.
The faculty and staff were incredible, friendly, and very knowledgeable. I was able to take a tour of the building and saw something I didn't expect.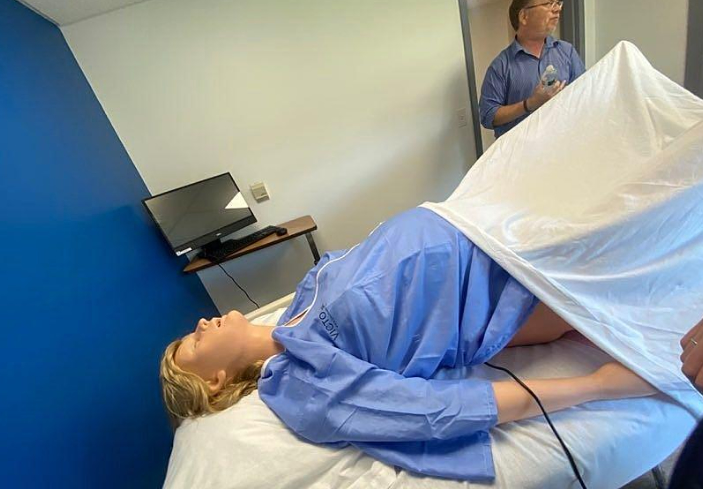 As I was walking down the hall with Joe, the programs director, I noticed a woman laying on her back in a room, pregnant, about to give birth. So, I screamed a little because it freaked me out and he laughed.
What I was looking at was their simulation manikin, which is extremely realistic and life-like.
Other than my new manikin friends, I was also proud to meet Steve Villett, – Chief Operating Officer, Dr. Colleen Koob – Academic Dean, Joe Amoral – Program Director, and Jeff Burbine, – VP of Enrollment.
This nursing program can be completed in only 18 months and there are still open spots to enroll! You can learn more here!
Check out more photos here