Success Stories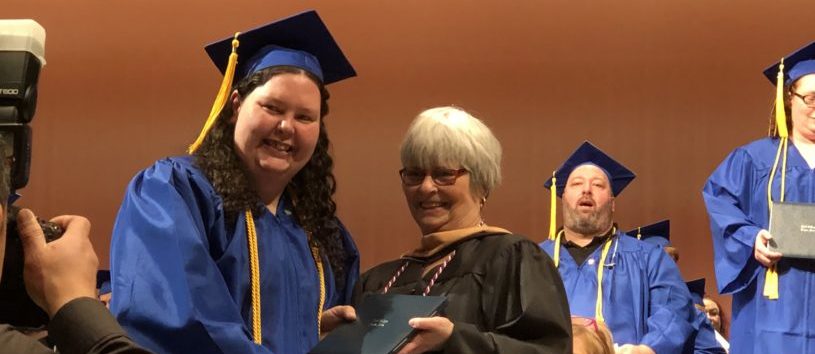 Here's What Beal University Graduates and Students Have to Say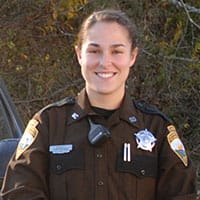 "Beal College prepared me for what to expect in law enforcement. Nearly every day the instructors ran us through life like scenarios that law enforcement might encounter throughout the course of their career. The scenarios were a great learning experience, which I felt was far more educational than learning through a text book."
Deputy Toni Bridges, Washington County Sheriff's Office
I really enjoyed the small classes, and the professors were always eager to answer my questions.
Catered and comfortable. I found Beal College to be very relaxing and less stress then traditional schools.
I had amazing teachers who were more than willing to help with whatever I needed. The staff is incredibly friendly and I was lucky to have such a great support system among peers and faculty.
Beal College prepared me for what to expect in law enforcement. Nearly every day the instructors ran us through life like scenarios that law enforcement might encounter throughout the course of their career. The scenarios were a great learning experience, which I felt was far more educational than learning through a text book.
We have some young students, middle-aged, and nontraditional students like myself. The instructors and the administrative people here went over and above to help me reach the goals that I wanted for myself. Everybody was willing to do whatever they needed to do to give me the systems I needed in my classes.
The Faculty, administration, and students at Beal College are amazing. As a non-traditional student, I found everyone to be welcoming and accepting while arming me with a solid education in an ever-changing job market.
All the staff here want you to succeed, I found that early out. They realized I was struggling. They encouraged me, they lifted me up. The instructors were great, available anytime. I just can't say enough great things about Beal College.
I love the support from not only my friends but the staff as well. If I ever needed help, it was right there for me. You've got all the help you need in just about every department, you'll make friends, you'll be happy, and overall it's just a good investment.
I honestly can say that the small campus and personal one-on-one interaction with the instructors, other students, and faculty made for a very positive educational experience. I would definitely recommend Beal and this program to anyone looking to advance their education in the medical field, whether you are coming straight out of high school or, as in my case and many others like me, looking for a second career opportunity.
I loved everything about Beal College. It was two days a week that I could come and escape into my program and to be with other people who are just as passionate as I am about my program. To be able to be around the staff and the students who were just as passionate about our careers as we were. I loved everything about Beal College and being able to come here and learn.
Is Beal University Right for You? Get More Info…
If you're interested in learning more about Beal University and exploring whether we have the right career path for you, fill out the form on this page to receive more information.
For immediate questions, call 207-307-3900